Caddisflies
Caddisflies
Adult caddisflies are very active. After hatching they can live for about 3 weeks. At low light they dance on the river's surface. Perhaps they are either drinking or laying eggs. Whether they are drinking or laying eggs, they skitter the surface in erratic flight patterns. Fish love them.
I fish them in an active skating retrieve combined with an assortment of presentations. The classic upstream, Young's method, and the downstream presentations are effective. I prefer to fish 2 flies. One is an exact size and the other is one size larger than the naturals. I fish the smaller pattern on the dropper which is about 2-3 feet away from the larger fly. My favorite patterns are the elk hair caddis ones treated with fly floatant. (Gink etc.)
This skating method is explained in the retrieves chapter. I exaggerate the motions so that the dropper fly lifts off of the water a few inches and splashes back down. The larger fly actively disturbs the surface. This presentation and retrieve elicits aggressive surface rises. I have found it to be effective even when the caddisflies are not active such as in bright sunlight. This method, fished next to bank side shadows, can entice inactive fish into feeding. When used in low light conditions when lots of caddisflies are active, it can be extremely effective.
I prefer the Young's method for this skating technique. I allow the flies to be active and then float freely for a short distance. This activity attracts fish to your flies.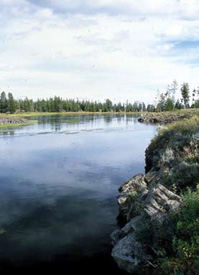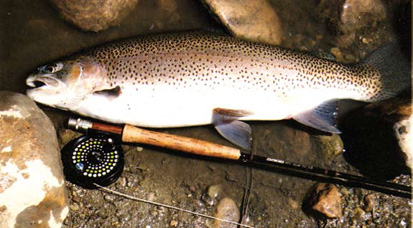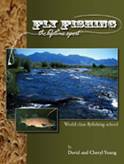 Perigree Learning, LLC.
© 2023 The Gale Group, Inc. All rights reserved.
© 2023 Perigee Learning LLC. All rights reserved.
LoveTheOutdoors.com is owned and operated by Advameg, Inc. © 2023 Advameg, Inc.