As vehement supporters of all things outdoors, it's our job to help preserve the environment any way we can. Of course, one of the best ways to do so is to instill your own passion for nature into future generations. And while you're probably not going to win over any kids showing them an impassioned letter written to a congressman or alarming statistics about environmental problems, there are plenty of hands-on activities that will plant the seeds of environmental consciousness in kids.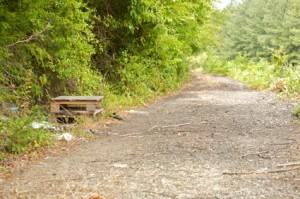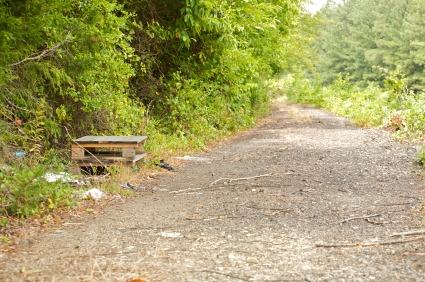 Along with the typical camping activities you and your family might normally engage in, incorporating some environmentally conscious fun into your outdoor adventure is a great way to get kids actively involved and thinking about the preservation of nature. Perhaps the simplest way to do this is to add a green twist to an old outdoor standby – the scavenger hunt.
Instead of grouping up in search of more usual items – like plant materials and wildlife evidence – try combining the search effort with a cleanup effort. Most popular campsites, after all, have their fair share of litter scattered about the surrounding woods. Waste like candy wrappers, soda cans, and busted equipment usually abound. On a normal scavenger hunt, litter is really just a nuisance that we either grudgingly pick up or attempt to ignore. But by making this litter the object of the scavenger hunt, you can have plenty of family fun while playing a small part in actively preserving the local environment.
Running a trash scavenger hunt is much like doing so with a regular one. Assign each group of kids to an adult, give them a recycling bag or two, and send them off in search of any kind of waste. As an added incentive for the kids, include a small treat or prize for the winner. Though the objective of this scavenger hunt might strike them as a little silly off the bat, it is this kind of environmental awareness that can only be taught through firsthand experience. Kids involved will likely be surprised by the amount of waste they find – which is exactly what you'll want them to be aware of as future defenders of all things outdoors.
There is little question that, if even a few of our environmental problems are ever fixed, the solutions will come from today and tomorrow's youth. It's these kids – the ones who are having fun in the woods while on the hunt for items don't belong there – that will help make the difference as the fight for the sanctity of nature continues in the future.