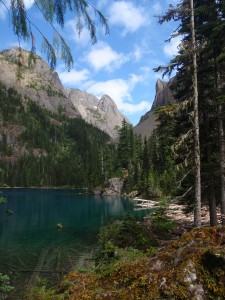 The wilderness paradox stems from the fact that a sizeable population wishes to experience wilderness devoid of the human footprint, and yet when that population travels to the wilderness they see each other, thereby depriving everyone of a pure wilderness experience. There are some hidden gems that few people know about and whose whereabouts are carefully guarded so as to provide a privileged few their wilderness experience. Lake Constance in the Olympic National Park is a destination to experience true wilderness, but for a different reason.
After hiking approximately 4 miles at a slight incline along the Dosewallips Trail, which is really an unimproved road, there is a side trail to the north that states simply "Lake Constance Route, 3400' climb in 2.0 miles". For those of you unclear as to what this means, there are three distinct sections to the trail: abnormally steep, ruggedly steep, and vertically steep. The first section is about as straight up as you can go without climbing. The second section still makes you gasp for air as you clamber over boulders and logs but is arguably the most beautiful with its thick fir and cedar canopy, richly colored mosses, and a frolicking Constance Creek. The last section, which is fortunately not exposed, has you literally climbing rock faces, grasping both rocks and roots to make your way up.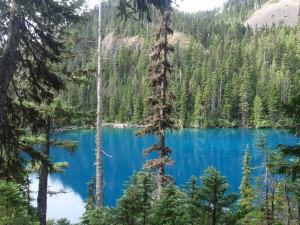 To use a colloquial expression, the juice is definitely worth the squeeze. Your reward is a pristine tarn at 4700' with water so exquisitely blue, that it looks almost unreal. You can circle most of the lake for some amazing pictures and a raised headland juts out into the lake, making a nice spot for a quiet lunch. Been here in the winter and never see a soul, and in the summer the most I've ever seen is four people (two couples). The trip down is nearly as hard as the trip up and your quads will scream for days afterwards, but on a clear day there are some awe-inspiring views of the Brothers as you make your way down.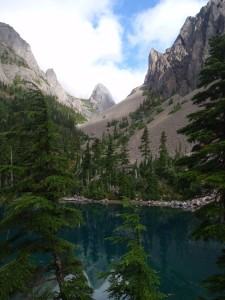 If you want to brave this one then head out on 101, turning west onto Dosewallips Road just north of Brinnon. Follow the road until the washout at about 10 miles and then hike the trail until you see the sign on your right for Lake Constance Route.