Green Drake
Green Drake
Fly Name
Hook
8-14
Thread
black
Wings
hen hackle
Tails
moose
Body
yellow floss, dubbing
Hackle
grizzly died green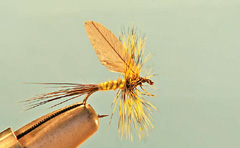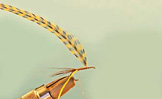 Wrap thread onto the hook shank from about 1mm behind the eye to the start of the hook bend. Tie in about a dozen moose fibers and secure with 5 tight wraps. Select hackle and tie in at mid-shank with 5 tight wraps. Dub thread.

Evenly wind dubbed thread to form both the abdomen and the thorax. Secure with 5 tight wraps.
After body completion, evenly wind hackle forward and tie off with 3 to 5 tight thread wraps just behind (about 1mm) from hook eye. Cut off excess hackle with scissor tips or pull hackle tip backwards breaking off stem at windings.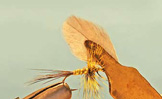 Prepare hen hackle by cutting its stem and stripping away about 5mm of fibers from the stem. Place evenly inside wing burner and burn off excess with flame. (Candle or lighter) Tie in wing by its stems with two loose wraps followed up by 3 to 5 tight thread wraps. After the loose wraps the wing can be repositioned. The wing will upright itself after the tight wraps and the hackles will help keep it upright. If desired, two wings can be tied in, but I've found that one wing is sufficient. If two wings are used, tie them in with the convex sides together. This will cause them to flare outward.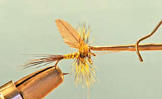 Whip finish head with 4 to 8 turns. Pull tag end firmly and cut off excess thread. Place a drop of head cement on knot and allow it to penetrate both the thread base and hackle stems.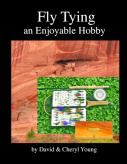 Perigree Learning, LLC.
© 2023 The Gale Group, Inc. All rights reserved.
© 2023 Perigee Learning LLC. All rights reserved.
LoveTheOutdoors.com is owned and operated by Advameg, Inc. © 2023 Advameg, Inc.