Wrist Roll Mend
Wrist Roll Mend
As the wrist roll starts, the rod angle is about 0 degrees and arches to a peak of about 90 degrees and back down to 0 again. This wrist movement causes the rod to reposition the line closer to the angler. Additionally, the rod maneuvers through a half circle, (180 degree arc), as viewed by the angler.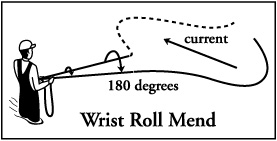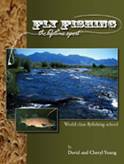 Perigree Learning, LLC.
© 2023 The Gale Group, Inc. All rights reserved.
© 2023 Perigee Learning LLC. All rights reserved.
LoveTheOutdoors.com is owned and operated by Advameg, Inc. © 2023 Advameg, Inc.