A Beginning Point
A Beginning Point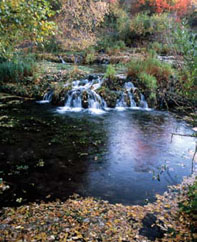 A beginning fly fisherman can learn much about fish habitat by fishing a small stream. First, select a stream with an abundance of naive fish; next, fish 100% of the stream. Take note of the places that hold fish and the places that do not. Nowadays, it's difficult to find such a stream. You may have to find one out in the backwoods. When I started fishing in the 1960's, such streams were somewhat abundant. I vividly recall fishing Utah's Wild Strawberry River which entailed descending a roadless canyon inhabited by mule deer, black bear, and an occasional rattlesnake. This stream had well defined holes, riffles, undercut banks, and pocket waters, and it was full of willing trout. I simply fished all this stream and I soon had an idea of where its best fish would be found. Try to find such a stream in your area and spend some time fishing it. Then use what you have learned on larger streams.
The following is a discussion of stream characteristics: riffles, current seams, prime lies, resting lies, feeding lies, deep holes, and dead waters. These will be described in an effort to help you identify them.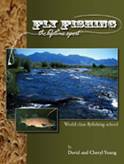 Perigree Learning, LLC.
© 2023 The Gale Group, Inc. All rights reserved.
© 2023 Perigee Learning LLC. All rights reserved.
LoveTheOutdoors.com is owned and operated by Advameg, Inc. © 2023 Advameg, Inc.