I think the first thought that pops into the head of a hiker who knows the history of the Sunrise Trail is, how did a miner ever get anything out of the mountains? Mules are notoriously capable of carrying heavy loads through treacherous terrain, but after fording the South Fork Stillaguamish and emerging from the woods, you will begin a two-mile climb up 2400' of a somewhat less than easily navigable slope.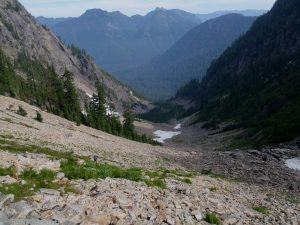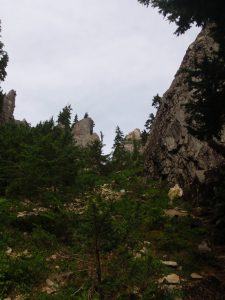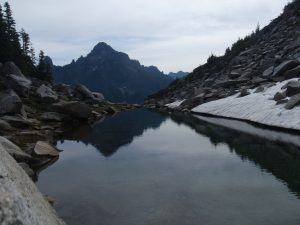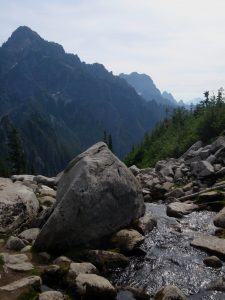 Once you make Headlee Pass at 4600' you will cross an exposed scree slope on the south side of Sperry Peak before finally reaching Vesper Creek. Even if Vesper Peak is your final destination, take the very short detour up to the startling clear Vesper Lake and stop for a bite. With Vesper and Sperry peaks sheltering your hidden cove of tranquility, you may just decide to call it a day.
If not though, continue back down to the trail and follow the cairns another twelve hundred feet up to Vesper Peak at 6214'. Here you will be rewarded with some amazing views of the North and Central Cascades.
Get to the Sunrise Trail by driving east on the Mountain Loop Highway past Granite Falls. About 3 miles after the Big Four Picnic Area take FR 4065 to the trailhead. Enjoy, but be advised that this one is not for the faint of heart!