The relatively high cost of transport out to Cumberland Island, $24 for a day visit, is worth every penny. Reservations are recommended as the National Park Service limits the number of people on the island at any one time, although one can legally land on the island via private craft. You catch the ferry from St Mary's, you will see signs from I-95, and take about an hour long ride out to the island.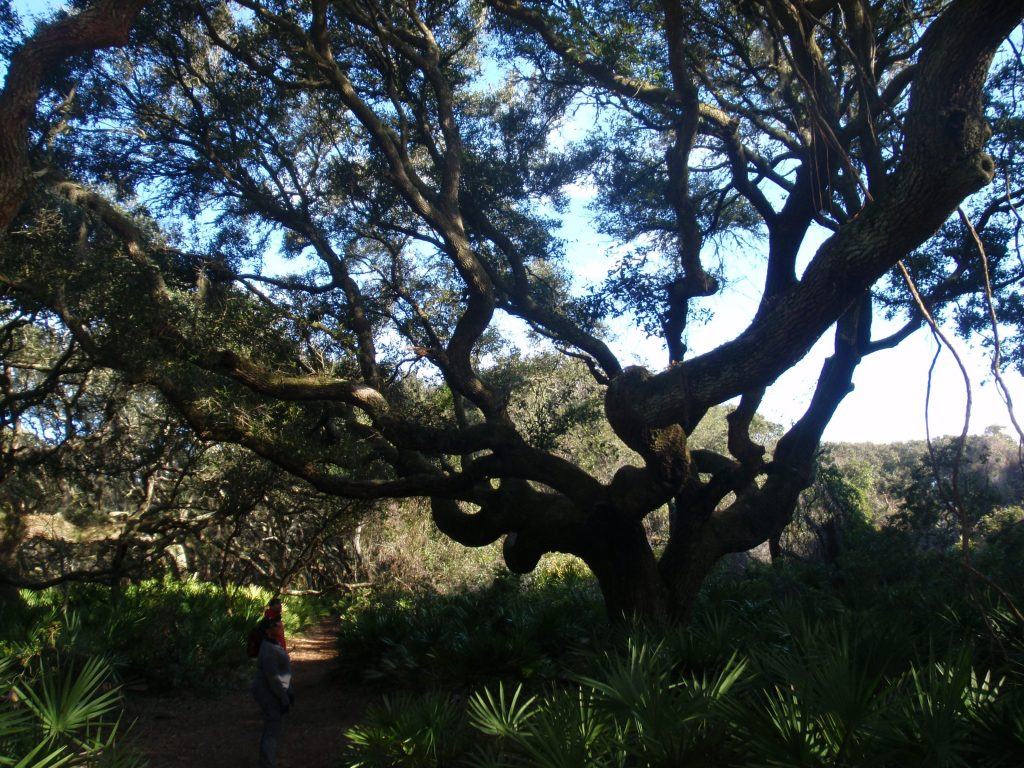 Once past the dock and the handful of park vehicles there, you will feel as if you stepped back in time. All the paths are wide sandy affairs, clothed in sweeping live oak branches. You wend through palmetto shrubs and hear armadillos scampering through the brush. Occasionally you come upon wild horses, that depending on their brazenness, may allow you within a few yards or a few hundred, before bolting. The ruins of Dungeness Mansion are near the dock and worth the short detour to look at. The Icehouse Museum by the dock is also very informative and worth the stop.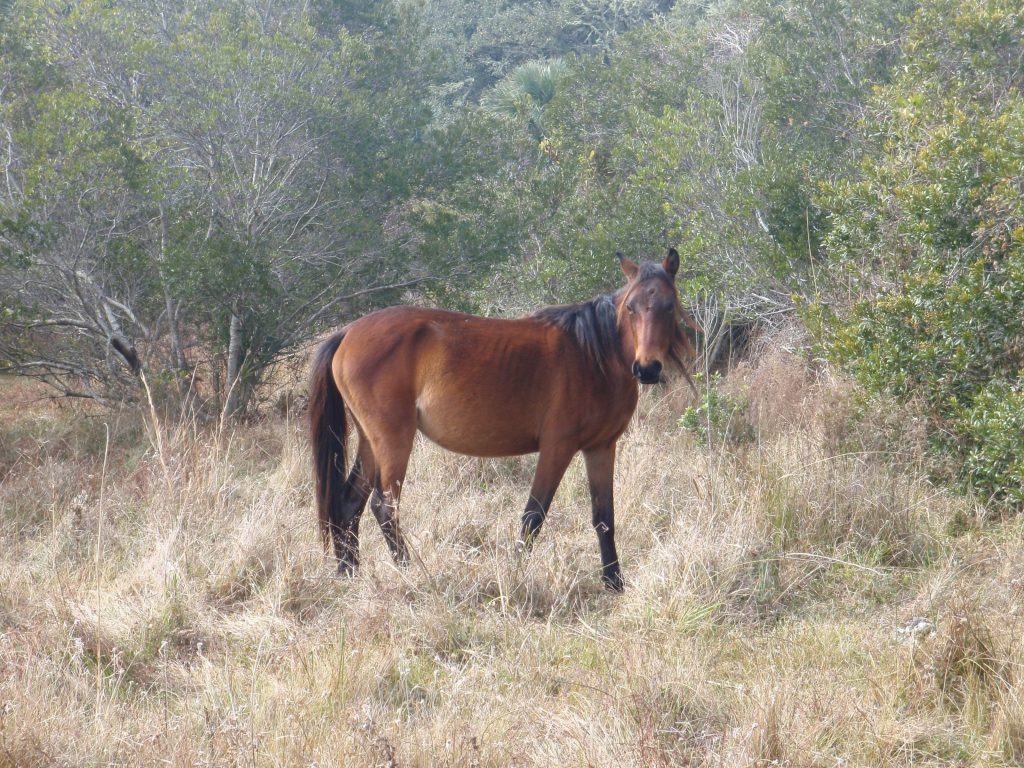 At this point, your journey depends on whether you are there for the day or camping overnight. If the first, then I would recommend making your way up the eastern shore, cutting in at any of the numerous paths that lead back to the main road. If you are making an overnight stay then stay on the main road and take this direct route to the north end to view the First African Baptist Church and Cumberland Wharf Ruins. You will have enough time to make it back to camp at Brickhill Bluff, despite the almost 16 miles of hiking—keep in mind it is all on completely flat, well-maintained trails. The next day, pop out to the eastern shore at some point as you are making your way south and then cut back in when you like. Just don't miss the ferry! This is one of those great trips that combines the outdoors with early American culture and one of the rare trips I would absolutely recommend you take in the winter as the heat is almost unbearable, especially when you get into some of the marshland on the island.