Deceiver
Deceiver
Fly Name
Hook
2-6/0
Thread
black
Wings
hair
Tails
none
Body
braided tinsel & stick-on eyes
Hackle
none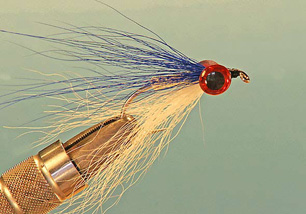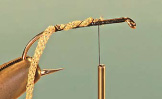 Wrap thread onto the hook shank from about 1mm behind the eye to the start of the hook bend. Attach braided tinsel with 5 tight wraps advancing thread forward to the end of the body.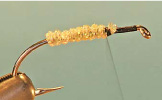 Evenly wrap braid to front end of the body. Secure with 5 tight wraps.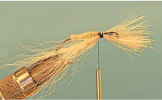 Tie in a clump of hair underneath the hook shank with 3 loose wraps. Carefully reposition so it's directly underneath and the desired length. Once in place secure with 5 tight wraps.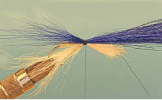 Repeat the last procedure but this time place the hair on top of the hook.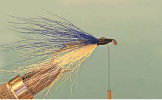 Trim away the hair butts and evenly wind the head.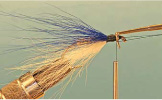 Whip finish head with 4 to 8 turns. Pull tag end firmly and cut off excess thread. Place a drop of head cement on knot. Place stick-on eyes and coat the head area with 5 minute epoxy.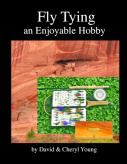 Perigree Learning, LLC.
© 2020 The Gale Group, Inc. All rights reserved.
© 2020 Perigee Learning LLC. All rights reserved.
LoveTheOutdoors.com is owned and operated by Advameg, Inc. © 2020 Advameg, Inc.