Glo-Bug
Glo-Bug
Fly Name
Hook
2-10
Thread
red
Wings
none
Tails
none
Body
glo-bug yarn
Hackle
none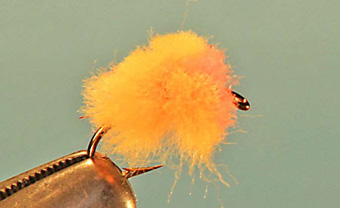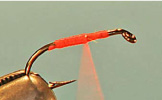 Wrap thread onto the hook shank from about 1mm behind the eye to the start of the hook bend. Wind to mid shank.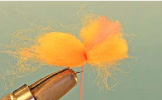 Tie on a thick clump of Glo-Bug yarn and secure with 5 tight wraps. You may want to include a small amount of yarn that is a contrasting color. This will later look like an egg's eye.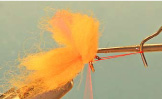 Whip finish head with 4 to 8 turns. Pull tag end firmly and cut off excess thread. Place a drop of head cement on knot and allow it to penetrate the thread base.

Pull yarn upwards and trim off level with sharp scissors. This will form a rounded body.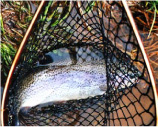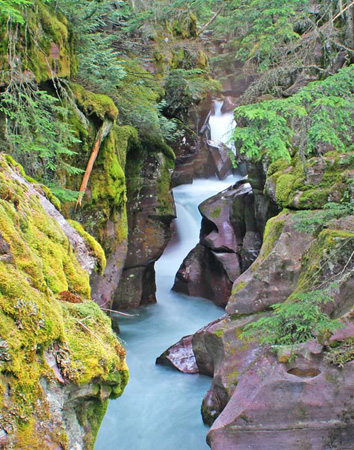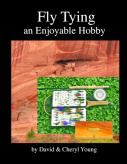 Perigree Learning, LLC.
© 2023 The Gale Group, Inc. All rights reserved.
© 2023 Perigee Learning LLC. All rights reserved.
LoveTheOutdoors.com is owned and operated by Advameg, Inc. © 2023 Advameg, Inc.