Gray Drake Nymph
Gray Drake Nymph
Fly Name
Hook
8-10
Thread
black
Wings
none
Tails
3 ostrich herls
Body
fine dubbing & oval tinsel
Hackle
wood duck fibers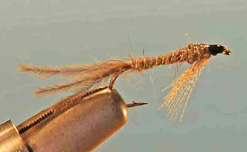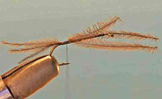 Attach thread to shank and wind the desired thread base. Select 3 ostrich herls and tie in with 2 loose wraps. Reposition the tail to the desired place and length and secure with 5 tight wraps. Attach fine oval tinsel with 5 tight wraps.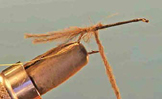 Wax thread with a light coat of wonder wax. Apply a thin amount of dubbing. Spread dubbing fibers out evenly on thread. Twist dubbing evenly on thread with thumb and forefinger. Wrap dubbed thread evenly forward to the front end of the body. Tie off with 3 to 5 tight wraps.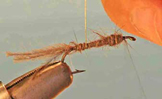 Evenly wind dubbing in abdomen area but double wind it in the thorax area to make a thicker thorax. Secure with 4 or 5 tight wraps. Evenly wind oval tinsel throughout abdomen and thorax. Secure tinsel with 5 tight wraps and trim away excess.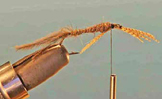 Tie in wood duck fibers to form a beard for the legs. First attach with 2 loose windings and reposition fibers to the desired length and position. Next secure with 5 tight wraps.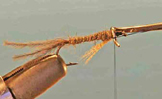 Whip finish head with 4 to 8 turns. Pull tag end firmly and cut off excess thread. Place a drop of head cement on knot and allow it to penetrate both the thread base and wood duck stems.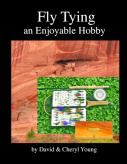 Perigree Learning, LLC.
© 2023 The Gale Group, Inc. All rights reserved.
© 2023 Perigee Learning LLC. All rights reserved.
LoveTheOutdoors.com is owned and operated by Advameg, Inc. © 2023 Advameg, Inc.