Partridge Caddis
Partridge Caddis
Fly Name
Hook
12-20
Thread
black
Wings
partridge, CDC
Tails
none
Body
fine wire, peacock herl
Hackle
grizzly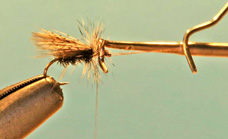 Attach thread to hook and evenly wind a thread base. Select the desired number of peacock herls and trim the bases evenly. Tie in herl at the front part of the body and wrap herl evenly to the base of the tail. Advance the thread forward to the front end of the body.
Evenly wrap herl forward from the tail base to the front end of the body. Tie off with 3 to 5 tight thread wraps.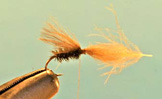 Attach a CDC feather as an under wing. Secure with 5 tight wraps.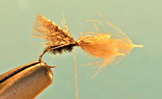 Tie in the partridge as a down wing and secure with 5 tight wraps. Trim off excesses. Tie in a grizzly hackle by it's stem and evenly wind hackle. Tie off with 5 tight wraps and cut off excess.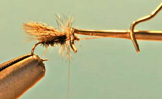 Whip finish head with 4 to 8 turns. Pull tag end firmly and cut off excess thread. Place a drop of head cement on knot and allow it to penetrate both the thread base and hackle stems.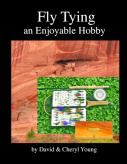 Perigree Learning, LLC.
© 2023 The Gale Group, Inc. All rights reserved.
© 2023 Perigee Learning LLC. All rights reserved.
LoveTheOutdoors.com is owned and operated by Advameg, Inc. © 2023 Advameg, Inc.