Sink-and-Draw
Sink-and-Draw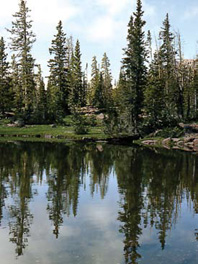 The sink-and-draw retrieve is accomplished by allowing the fly to sink to the desired depth and then by retrieving upwards toward the surface. Hatching insects naturally migrate toward the surface so this sink-and-draw retrieve simulates this action.
Take into account the bottom's contour by casting from the shallows toward the depths, or this retrieve can be used by casting parallel to the bottom's general contours. The speed of the retrieve is matched to suspend the fly within a foot of the bottom. The retrieve is accelerated to raise the fly to the surface, and stopped or slowed to sink back down again. Both the line's sink rate and the retrieve rates are the factors that suspend the fly at the desired depths. When the sink-and-draw retrieve is used with a floating line and an increased retrieve rate, the fly will rise toward the surface. Emerging insects move in this same manner. When using a floating line and a long leader, the fly is allowed to sink to the bottom. As the retrieve starts, the fly rises from the bottom and becomes readily visible to the fish. Its pathway to the surface simulates an emerging insect. The fly needs to be optimally weighted; that is, heavy enough to sink it and the long leader to the bottom but still light enough to move upwards toward the surface when retrieved. A fly tied on a heavy wet fly hook with sparse webby hackles and a fur dubbing will usually suffice. Sometimes a few turns of fine lead wire may be needed to weight the fly enough for it to sink. Fluorocarbon leaders are denser and easier to sink than monofilament ones. The emerging motion of the midge or caddis pupa is well mimicked by the sink-and-draw retrieve.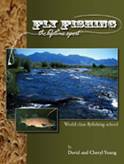 Perigree Learning, LLC.
© 2023 The Gale Group, Inc. All rights reserved.
© 2023 Perigee Learning LLC. All rights reserved.
LoveTheOutdoors.com is owned and operated by Advameg, Inc. © 2023 Advameg, Inc.