Mini-Slide Method
Mini-Slide Method
The mini-slide presentation offers the fly to 2 or 3 fish in different feeding lanes with the same cast. The fish must be progressively farther away from you in a downstream order.
The rod is raised and repositioned to fish #2.
The rod is lowered and line is fed out allowing the drag-free drift.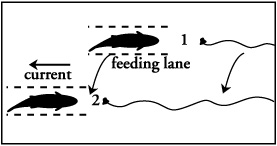 Advantages:
With a single cast the angler can present the fly to several different fish.
This method reduces the number of casts which minimizes alarming wary fish.
With ease the angler can cast to pods of feeding fish.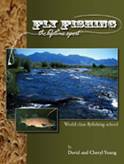 Perigree Learning, LLC.
© 2018 The Gale Group, Inc. All rights reserved.
© 2018 Perigee Learning LLC. All rights reserved.
LoveTheOutdoors.com is owned and operated by Advameg, Inc. © 2018 Advameg, Inc.