Downstream
Downstream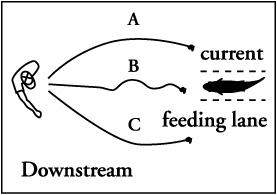 The downstream presentation is useful for calm spring creek and tail water streams. The fly is presented to the fish first without any disturbances from the leader or line. When the casting planes are made away from the fish's location, the fish are undisturbed by overhead false casting and line spray. Many times fish are wary of overhead motions which may simulate birds of prey. Additionally, the downstream presentation is simple and effective; perhaps its only disadvantage is that the fly needs to be accurately cast.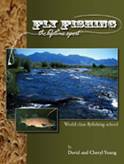 Perigree Learning, LLC.
© 2023 The Gale Group, Inc. All rights reserved.
© 2023 Perigee Learning LLC. All rights reserved.
LoveTheOutdoors.com is owned and operated by Advameg, Inc. © 2023 Advameg, Inc.