Rain Forests
Rain Forests
Rain forests are unique environments. This rain forest is Cape Lookout out of Tillamook, Oregon. Here the plants thrive and provide a thick canopy overhead with a lush undergrowth below. Rain forests are both humid and wet with large amounts and varieties of plants abounding. Enormous old growth trees tower above. Here the climate can be temperate with less of a variance in temperature extremes as compared to the coastal mountains. Annual rainfall is high and can reach up to 100 inches per year. Camping and hiking here can be a wet experience.
The thick forest undergrowth is difficult to penetrate. I once attempted a cross-country hike through only a quarter mile of rainforest. It took me forever to reach my destination. I crossed over and under a maze of dead fallen stumps, trees and steep ravines.
The forest carpet is made up of soft, decaying plants. In wet weather this can turn into a swamp. Your footwear needs to protect you from the mud and pools. The vegetation is usually drenched with moisture. Here I prefer a pair of well-fitting hip boots to keep my feet and legs dry.
Wool or fleece pants and shirts are preferred. Cotton clothing quickly becomes wet and is unlikely to dry out during your stay. You need a material that retains its warmth when wet and one that doesn't soak up the moisture.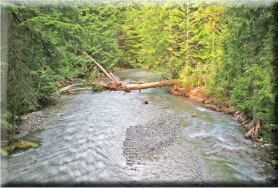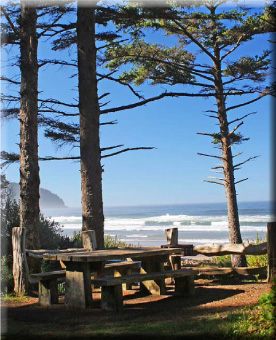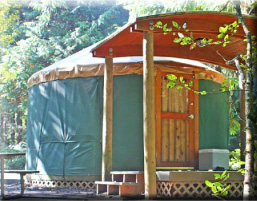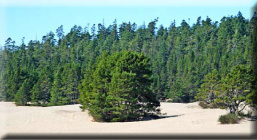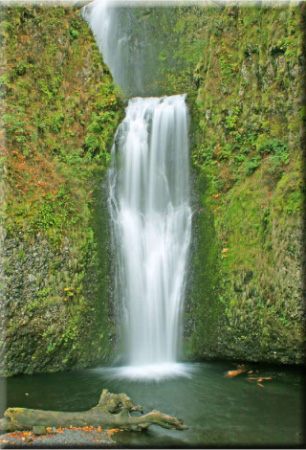 Quality rain gear is a must. Here I prefer a 100% waterproof parka. A coastal downpour can pelt you with an unbelievable amount of rain. Here horizontal rain is a possibility. This driving rain can play havoc with the breathable materials. In Oregon Gore-Tex is referred to as Gore Leak!
The urethane coated, heavy nylon rain parka with hood is preferred. Couple this with your hip boots and you are properly attired for the rain forest. Underneath this parka, layered clothing that wicks the moisture to the outside is preferred, although you may need to change your outer fleece or wool layer if it gets really wet.
Camping tents must withstand both gale-force winds and driving rain. Here at Cape Lookout both Yurts and cabins are available for rent. Yurts are Mongolian homes designed for harsh climates.
The coast provides a unique opportunity to hike along its many beaches. A whole new realm of marine animals exists. The sun setting or rising from the ocean is a spectacular view.