High Desert Camping
High Desert Camping
The high desert furnishes a wide variety of camping opportunities which are close to many of us out in the American West. The high deserts are plentiful in every western state.
Here, Lake Powell offers a unique camping experience. A fleet of luxury houseboats awaits your arrival. The vermilion cliffs of southern Utah stand out above its sagebrush flats. Their pastel colors sharply contrast with the rugged environment. A teepee can be rented for a night's stay. A chuck wagon can feed you with a breakfast buffet. The experience is like a mountain man's rendezvous. Cedar Breaks is located in southern Utah. It sits adjacent to a high altitude forested plateau. Its rim consists of pine and aspen trees. Suddenly this plateau plummets into a colorful canyon. The stark contrast between the dark green of the trees and the vivid colors of the cliffs stands out.
High deserts share the same hazards as the Alpine and desert environments. Dehydration can become a problem. The water supply in high desert can be widely scattered and far in between. Hiking increases your need for water. Since it can be troublesome to find clean water and purify it, a camper can become dehydrated from an inadequate intake of water. Dehydration can lead to either heat stroke or hypothermia, depending upon the temperature extremes.
The harsh sunshine presents another hazard. The high desert's altitude allows more of the sunlight's harmful rays to penetrate. The dry air that is blown by the ever-present wind can dry you out. Sunburn and dry skin can become a problem. One's lips can easily become cracked and chaffed. Cover yourself with sufficient clothing and a hat with a good brim. The dried lips are an early warning of dehydration. The use of a lip balm can prevent deep cracking.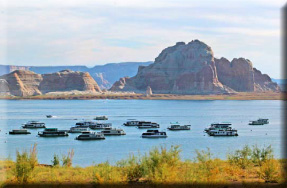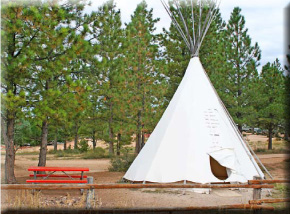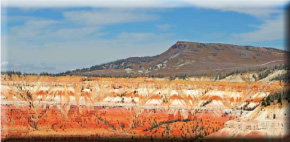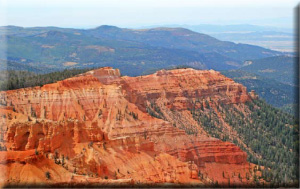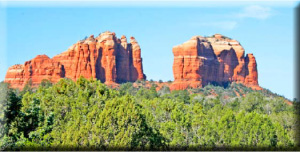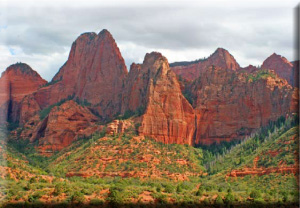 The climate can range from downright frigid to unbearable heat. Once the sun goes down, the temperatures can quickly plummet. An adequate shelter and a warm sleeping bag system is a must. However, during mid and late summer the temperature of the high desert can soar. Avoid midday activities and enjoy the cooler morning and evening for your physical exertion.
A problem with hiking in the high desert is finding your way. The Alpine areas have mountain peaks that are readily visible as landmarks. Likewise the deserts have rock monuments that stand out. These are like beacons that can help you find your way. But in the high desert areas most of the features look alike. If you're not careful you can easily lose your way. Prevent getting lost by using a good topo map and a compass or GPS unit. Hiking the high desert can become a strenuous activity; the trails seem to constantly traverse rocks and gain and lose elevation. The lower atmospheric pressure makes the oxygen content of the air low. Packing heavy loads can become taxing.
The benefits of high desert camping far outweigh the challenges. The canyons of Zion National Park are simply awesome. Here in Kolob Canyon the rock walls are heavenly. Kolob is a spiritual place where God's throne exists. It is a place full of stars. Zion is the promised land, a kingdom of God. This place is aptly named. These stunning rock walls provide a canyon that is a great place to hike and explore. The sight of the evening stars is breathtaking. Visiting in the off-season is far less crowded and a dusting of snow on top of the red walls is a photographer's dream. In the winter the pine tree needles suck back their chlorophyll and turn a deep green shade.
The summer months are full of visitors from around the world. You may hear several different dialects spoken at the same time at one of the Park's overlooks. I would like to share the ideas from a periodical from www.backpackers.com, called "Get Out More: the Mountain West Edition."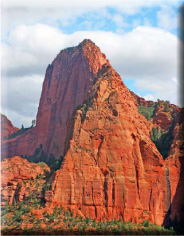 The Principles of Leave No Trace:
Number 1 – Plan ahead and prepare; know the regulations and special concerns for the area you are visiting. Prepare for extreme weather, hazards, and emergencies. Schedule your trip to avoid times of high use. Visit in small groups. Split up larger parties into groups of four to six. Prepackage food to minimize waste. Use a map and compass. Eliminate the use of marking paint, rock cairns, and flagging. Travel and camp on durable surfaces. Durable surfaces include established trails and campsites. Use rock, dry grasses, or snow. Protect riparian areas by camping at least 200 feet from lakes and streams. Good campsites are found, not made. Altering a site is not necessary.
Number 2 – In popular areas, concentrate usage on existing campsites and trails. Walk single file in the middle of the trail even when it is wet or muddy. Keep campsites small. Focus activities in areas where vegetation is absent. In pristine areas disperse use to prevent establishing worn campsites and trails. Avoid places where impacts are just beginning.
Number 3 – Dispose of waste properly. Pack it in. Pack it out. Inspect your campsite and rest areas for trash or spilled food. Pack out all trash, leftover food, and litter. Deposit solid human waste in cat holes dug six to eight inches deep, and at least 200 feet from water, campsites, or trails. Cover and disguise the cat hole when finished. Pack out toilet paper and hygiene products. To wash yourself or dishes carry water 200 feet away from streams or lakes and use small amount of biodegradable soap. Scatter strained dishwater.
Number 4 – Leave what you find. Preserve the past. Examine but do not touch cultural and historic structures and artifacts. Leave rocks, plants, and other natural items as you find them. Avoid introducing or transporting non-native species. Do not build structures, furniture, or trenches.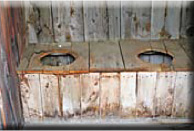 Number 5 – Minimize campfire impacts. Campfires can cause lasting impacts to the backpacking country. Use a lightweight stove for cooking and enjoy a candle lantern for light. Where fires are permitted, use established fire rings or fire pans or mound fires. Keep fires small. Only use sticks from the ground that can be broken by hand. Burn all wood and coals to ash. Put out campfires completely, then scatter the cold ashes.
Number 6 – Respect wildlife. Observe wildlife from a distance. Do not follow or approach them. Never feed animals. Feeding wildlife damages their health, alters natural behaviors, and exposes them to predators and other dangers. Protect wildlife and your food by storing both the food and waste securely. Leave pets at home. Avoid wildlife at sensitive times: mating, nesting, raising young or during winter.
Finally Number 7 – Be considerate of other visitors. Respect others and protect the quality of their experience. Be courteous. Yield to other users on the trail. Step to the downhill side of the trail when encountering pack stock. Take breaks from camp away from trails and other visitors. Let nature's sounds prevail. Avoid loud voices and noises.
These seven guidelines on caring for the environment are the important principles of "leaving no trace." Arizona's Grand Canyon is one of America's most frequently visited parks. It is an excellent example of the high desert. The Grand Canyon was eroded by water and wind. The mighty Colorado River cuts through its belly. Its silty waters are like a liquid sandpaper that erodes out new canyons. There are many viewpoints along its rims. Each portrays a different view of this spectacular canyon. Along its forested plateaus, huge ponderosa trees and grassy meadows thrive.
The canyon rim is high in elevation and is a forest while down below the long descent takes you through different climate zones. The canyon's bottom is nearly tropical in nature. Here the mild climate is vastly different from that of the rim. Bright Angel Ranch and streams are like a tropical oasis. This is a worthwhile descent but the return ascent is tough. A popular mode of travel is on the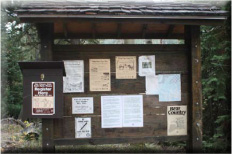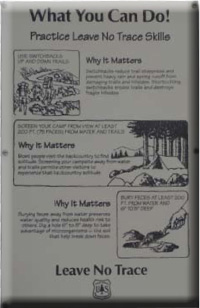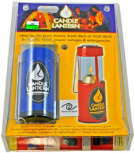 back of a sure footed mule. They are rented along with a guide. The surefootedness of the mule is a must. One misplaced step can plummet you far below. Your life and limb are placed in the care of a mule.
The high deserts support an abundance of big game animals. The Kaibab rim has a healthy population of elk. In September the call of an elk echoing into the canyon is unique. Mule deer and mountain lions are also present. Mountain lions are usually timid creatures. It's a rare treat to encounter one. If you do see one, give it a clear exit route. Do not startle it nor move like a prey item such as a rabbit. Don't run. I reach out my arms and put them high over my head which usually causes them to safely retreat.
Looking big and making a loud, bold noise turns the cat into a retreating kitten. Lions are cowards. The same is not true of bears; they can become bold creatures. If a lion charges you, give him your pack or jacket. Roll it to him to distract his attention away from you. As the lion stops and inspects your pack, retreat.
Lions are found in areas of high deer or rabbit populations. Whenever I find an area with lots of this wildlife, I think of lions. Rabbits in high populations attract lions. My lion sightings have occurred in areas where I have seen lots of rabbits.
In summary, be bold with mountain lions but be humble with bears. Don't run from either. Prey-like motions can make you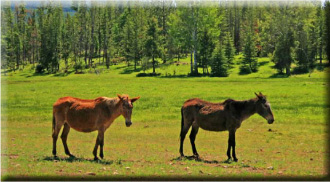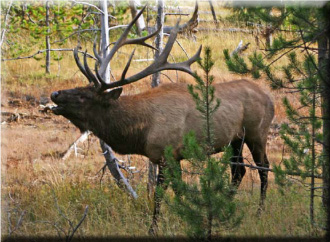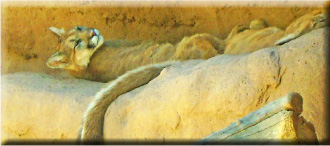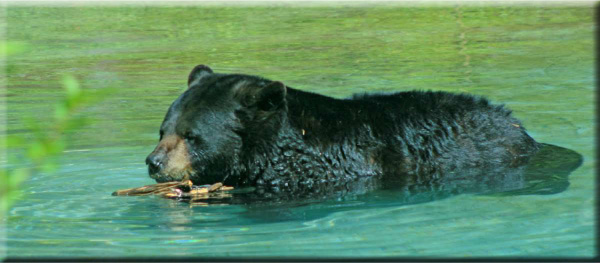 seem like a food item on their menu. Always give the predator an easy escape route. Avoid upright head and eye contact with bears. Lower you head and look away and move slowly backwards. Respect the bear's space and territory. The bear doesn't want to fight as much as you don't want to fight. Let him respectfully retreat.
High deserts offer a wide variety of outdoor recreation: from photographing flowers to bear hunting, and from fishing a small creek to running a mighty river.
Additionally, the high deserts can provide great campsites in areas that are less crowded. The abundance of the high desert provides a wide choice of scenery.