Fishing
Fishing
I've been an avid fisherman since my youth. My parent's love for camping led me to take up fishing. Our family camped together throughout the wilds of Utah. I immensely enjoyed the trips into the High Uintah mountains. Our campsites were at Lily, Trial, and Moose Horn Lakes. Here I fished from dawn to dusk. My prizes were brook trout and hatchery planted rainbows.
Our campsite was just a few hundred feet from these alpine lakes. I could fish them at a moment's notice. When I was old enough, I started backpacking into the lake basins far away from the roadside access. This was an exploration for me. I was always searching for a Shangri-la--that is, a lake full of big trout. With that drive I have fished about a hundred or so Uintah lakes. Each one is a gem set high up in a forest basin.
My love of fishing has grown to fly fishing. It is perhaps the most fun. Carefully casting your fly rod and with a good presentation results in a fish rising to the surface to take your fly. After a battle a gorgeously colored trout is released back into its home. This fulfills your need to be a hunter and you have done it without damage.
Fishing is a lifetime sport that can be enjoyed with family and friends. It bonds your relationships together more solidly. It can be enjoyed by all ages. Your children will relish this quality time spent with you.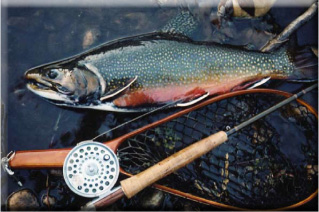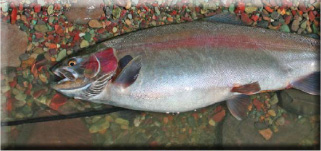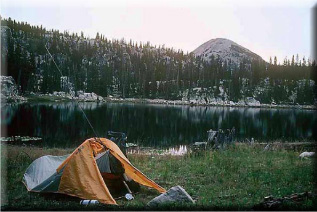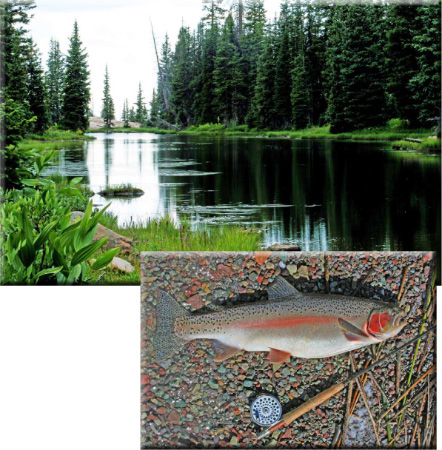 Camping not only places you directly into the best destinations, it does so inexpensively. It helps offset today's high gas costs since once you're at your destination there are not any expensive motel and restaurant expenses. It makes your trips more affordable and allows you to enjoy your sport more frequently.