Fishing for bass in the early Spring is tricky for many anglers. Though the air is warming up – a welcome change for most – the water generally remains pretty cold for the earlier Spring months. It's a time of transition in the weather and, therefore, that transition should be reflected in your fishing technique. The following lures, all known for their versatility, might just put you over the top in getting your first bass bite of the Spring.
The Jig N' Pig
Cold water bass fishermen have used this combination for decades with plenty of success. A combination bait, the Jig N' Pig is a regular skirted jig with a soft plastic (usually in the shape of a grub or crawfish) attached. The bait is fished in any kind of structure, shallow or deep. In early Spring, the preferred method to use with the Jig N' Pig is to flip it into moderately deep (usually about 10-15 feet) structure. Present it relatively slowly, using your wrist to raise the bait in a motion that mimics a crawfish backing out of trouble.
Jerkbait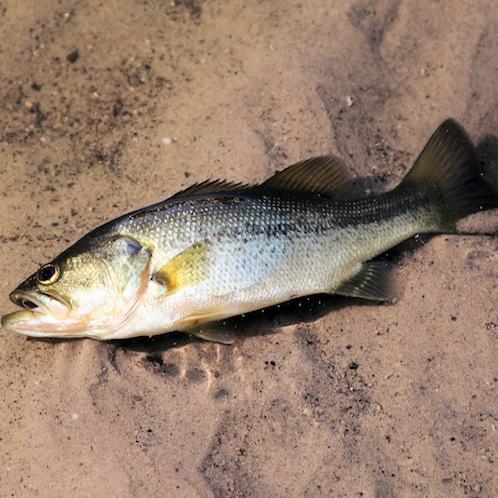 Though jerkbaits are mainly used as a close relative to top water baits in the summer months, they can also prove useful when the water's still cold. All you need to do is cast the jerkbait, and let it sit. Every 15-30 seconds, give it a slight jerk to indicate to nearby fish that it's still alive. If the bass have shaken off most of their wintertime lethargy, they'll hit the jerkbait in a hurry.
Spinnerbait
No bass fishermen's tackle box Is complete without a few good spinnerbaits. Their attention getting blades and tantalizing color combinations make for one of the most effective bass fishing lures out there. To be effective with one in the Spring, use a technique called "slow rolling". All it involves is reeling in the bait slowly, and pausing to let it die when you feel it hit structure near the bottom.
Soft Plastics
The good old fashioned soft plastic bait may lack the flash of other, more modern lures – but nothing since it has come close in effectiveness. In the Spring, the key to fishing soft plastics lies in one word: minimalism. Go with smaller, more conservative baits that have natural looking colors. While actually fishing it, keep unneeded movement to a minimum, giving the plastic a small twinge every few seconds.
Using these lures in the right situations and settings should help to quell early bass season dry spells. They're among the most effective in the sport, and, when used well, have a proven track record of catching fish who are still shaking off their lethargy from winter.