Matuka Streamer
Matuka Streamer
Fly Name
Hook
8-2
Thread
black
Wings
Olive died grizzly hackle
Tails
none
Body
yellow mohair yarn
Hackle
olive died grizzly hackle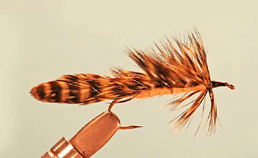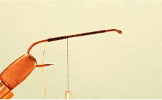 Wrap thread onto the hook shank from about 1mm behind the eye to the start of the hook bend.

Attach wire at hook bend and secure with 5 tight wraps. Advance thread forward. Attach yarn just behind the hook eye and evenly wrap it with thread down to the hook bend. Advance thread back to area where the yarn was first tied in. Evenly wrap yarn to form the body and secure with 5 tight wraps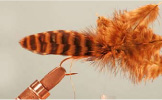 Select 4 evenly matched hackles. Place 2 together with convex sides matching. Make another matching pair. Face both pairs together so their curvatures are next to each other. Tie in 4 hackles by the base stems. Secure with 5 tight wraps.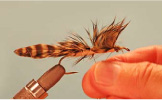 Hold hackles directly on top of hook shank and evenly rub over them with the wire. Secure wire with 5 tight wraps. Trim off excess wire. Take bobkin and puck out the hackle fibers that were ribbed down. These will stick out like they were segmented.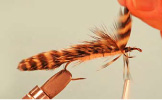 Tie in hackle by its stem with 5 tight wraps. Evenly wind hackle and tie off with 5 tight wraps. Trim away excess.
Whip finish head with 4 to 8 turns. Pull tag end firmly and cut off excess thread. Place a drop of head cement on knot and allow it to penetrate both the thread base and hackle stems.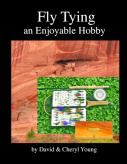 Perigree Learning, LLC.
© 2023 The Gale Group, Inc. All rights reserved.
© 2023 Perigee Learning LLC. All rights reserved.
LoveTheOutdoors.com is owned and operated by Advameg, Inc. © 2023 Advameg, Inc.