Caddis Worm
Caddis Worm
Fly Name
Hook
8-14
Thread
black
Wings
none
Tails
none
Body
ultra fine chenille
Hackle
peacock herl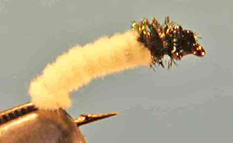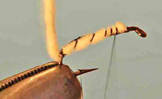 Tie in thread at forward end of body with 3 to 5 tight wraps. Wrap thread back to the base of the tail. Place chenille and wrap thread forward over the chenille to the front of the body.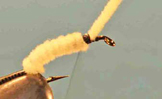 Evenly wrap chenille to about 5 mm behind hook eye. Secure with 4 or 5 tight wraps. Trim away excess chenille.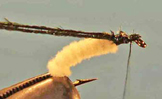 Tie in 3 or 4 strands of peacock herl with 5 tight wraps and trim away their bases.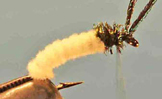 Wrap the peacock herl around the hook 3 turns. Secure with 4 or 5 tight wraps and trim away the excess. Back thread through herl by making several winds. This makes the herl more durable.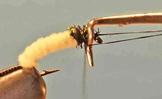 Whip finish head with 4 to 8 turns. Pull tag end firmly and cut off excess thread. Place a drop of head cement on knot.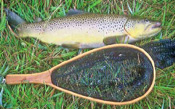 This is great all season trout and whitefish fly. Fish it with a natural dead drift about a foot of the bottom. The strike is a soft one. Be alert for any change in the flies drift.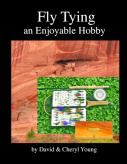 Perigree Learning, LLC.
© 2023 The Gale Group, Inc. All rights reserved.
© 2023 Perigee Learning LLC. All rights reserved.
LoveTheOutdoors.com is owned and operated by Advameg, Inc. © 2023 Advameg, Inc.