Roll Mend
Roll Mend
The roll mend produces more line movement than the standard wrist roll mend. This roll mend calls for adding additional slack line by rod shaking. Next, gently elevate the rod tip, and finally make a small roll cast causing a little hoop of line to roll ahead repositioning the line belly into the desired position. This roll mend is of benefit when fishing faster currents.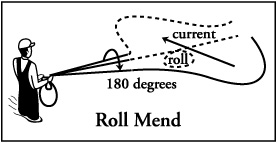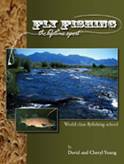 Perigree Learning, LLC.
© 2023 The Gale Group, Inc. All rights reserved.
© 2023 Perigee Learning LLC. All rights reserved.
LoveTheOutdoors.com is owned and operated by Advameg, Inc. © 2023 Advameg, Inc.