Posture (Body Position)
Posture (Body Position)
To provide the longest possible casting arcs the caster's body is angled sideward toward the target. The foot opposite the casting arm is placed in the forward position pointed at the target. The other foot is placed behind and turned outwards nearly at a right angle from the line of cast. (See Diagram 11) On the forward cast the body weight is shifted to the forward foot; likewise on the backcast the weight is shifted to the back foot. In this stance the caster can easily view the backcast by turning the head. This body position allows for maximum rod arc movement needed for maximum distance casting. This stance allows the rod hand to drift backwards and upwards on the backcast.
This drift occurs after the backcast is completed and allows for a longer forward cast stroke. (See Diagram 12)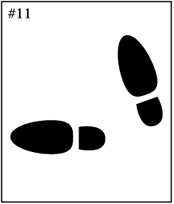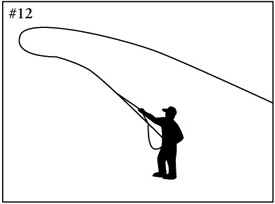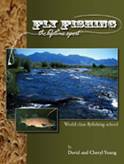 Perigree Learning, LLC.
© 2023 The Gale Group, Inc. All rights reserved.
© 2023 Perigee Learning LLC. All rights reserved.
LoveTheOutdoors.com is owned and operated by Advameg, Inc. © 2023 Advameg, Inc.