Grease Line Presentation
Grease Line Presentation
The grease line presentation furnishes a broadside drift of the fly making the fly's wide silhouette more visible to the fish. The stream currents playing upon the fly materials make it come alive as it drifts downstream. During the drift the fly is fished in a drag-free manner, and then as it comes to the swing-down position it's fished the same as the wet fly swing. This grease line presentation was established long ago in Europe as an Atlantic salmon technique. The grease line refers to greasing or waterproofing the old silk lines to make them float.
Today the grease line is a very productive method for steelhead, salmon, trout, and other stream fish. It fishes efficiently both attractor and streamer fly patterns.
Originally used for fishing the surface, the grease line method can be adapted for fishing deep by using sink tip lines. With the stream's velocity in mind, the fly's materials are selected. Soft materials, such as marabou, are used in slower currents; stiff materials, such as bucktail, are used in faster currents; The key is to select a fly pattern which seductively moves with the current. Procedure: (See Diagram 9)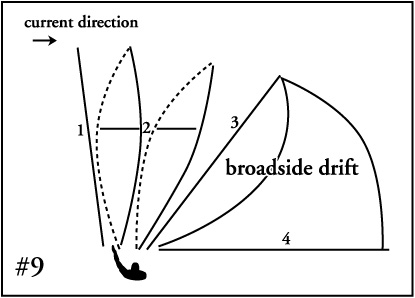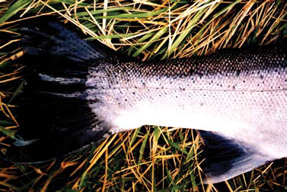 Cast is made quartering somewhat upstream.
Line mends are used to generate a drag-free broadside presentation. Properly timed and placed mends are essential to the success of the grease line presentation.
Optimal line tension is sustained to keep the fly drifting broadside. Maintaining a fairly straight or a slightly curved line affords sufficient tension to keep the fly oriented broadside.
At the end of drift the fly is fished the same as the wet fly swing. Enticingly jig and pause the fly at hang-down position before recasting.
The step-down procedure is employed to insure complete coverage of the riffle or run.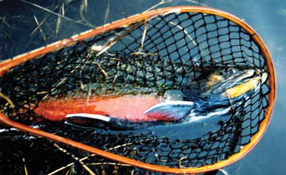 In summary, this grease line presentation calls for exacting line mending techniques. The prime advantage over other swing techniques is that it provides the fish a better view of the broadside of the fly; additionally, an injured prey is simulated which may provoke a strike. This method is my favorite wet fly swing presentation. Moreover, sink tip lines permit deep coverage which adds the same advantages of enhanced visibility and crippled prey.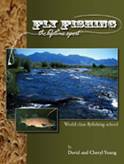 Perigree Learning, LLC.
© 2023 The Gale Group, Inc. All rights reserved.
© 2023 Perigee Learning LLC. All rights reserved.
LoveTheOutdoors.com is owned and operated by Advameg, Inc. © 2023 Advameg, Inc.