Ultra-Light Camp Food
Ultra-Light Camp Food
On many weekend trips I opt to go ultra-light. I can survive on a diet of pecans, almonds, Reese's Pieces or M&M's. One ounce of pecans contains about 200 calories while an ounce of almonds has 160 calories. One and a half ounces of Reese's Pieces has over 200 calories. So a one pound mixture of the above can exceed 3,000 calories, enough to nourish an active adult for over 24 hours. So throw in another half pound of this mixture and you have over 4500 calories, perfect for an active weekend backpacking adventure. That means you carry no cookware, no stoves, and you don't even need to make a fire. Whenever you're hungry just reach down inside your zip lock bag and lunch is served.
I have found that the calories from nuts energize me for hours, while the sugar calories from the M&M's or the Reese's Pieces pick me up almost instantly. This is a great combination for active hiking. For added variety, dried fruits taste good and are nutritious. One of my favorites is dried cranberries. One cup has about 400 calories; their tart flavor complements the nut and sweet candy flavor; plus they are loaded with vitamins and antioxidants. For a healthy sweet taste, dates are good. Five or six dates contain about 120 calories, and I prefer their sweetness over a candy bar. They are also nutritious. There are plenty of other dried fruits available. Dried apples contain about 400 calories per cup, and dried apricots have about the same amount of calories. These add variety to your meals. Since these dried fruits are somewhat sticky, place them in a zip lock bag. One word of caution, be careful not to eat lots of dried fruit and then drink a lot of water. You may become bloated. These dried fruits swell up inside your stomach. Hence, for two or three days of hiking, the above foods can suffice without your having to cook.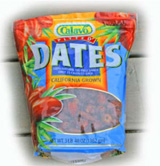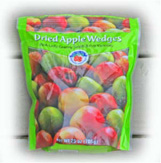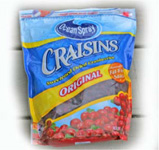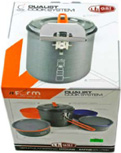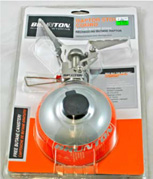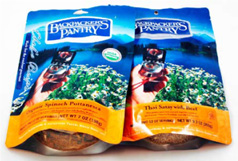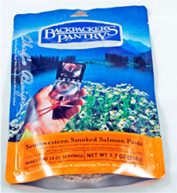 One pot meals cooked over a campfire or a camp stove can add variety. Simply turn on the gas stove, light with a match, adjust the burner's flame and put on your pot for a quick meal. This is fast food mountain style. Add about two cups of water, bring to a boil and add a dehydrated food such as Top Ramen soup. Cover and simmer the pot three minutes. There are many one pot dehydrated dishes you can take camping. The dried soup aisle of your grocery store is full of noodle and rice dishes. Choose what you like. They provide both warmth and instant nourishment. My cooking kit consists of a single Gas stove and an ultra-lightweight pot made of titanium. My cup and spork are also made of titanium. This cookware weighs only a few ounces. This is ideal for ultra-light camping.