Camp Clothing
Camp Clothing
Layering clothing permits you to be warm in a wide range of temperature and climates. A wicking layer of long underwear worn under a protective outer layer provides the body extra warmth. Polypropylene underwear helps to wick away moisture from your skin. This results in both added warmth and comfort.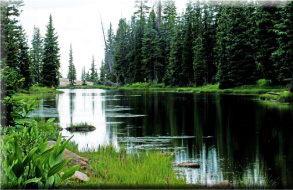 The basics of layering are as follows: The inner layer's primary function is to maintain dryness, so it should wick away moisture. The middle layer is for warmth and insulation and the outer layer is for dryness and adds an additional layer for warmth. Shown is my favorite underwear; it's sold at REI. Both the long pants and the shirt are made primarily of polypropylene, although other synthetics are mixed in. They are lightweight and comfortable to wear because they do not restrict movements. Their wicking abilities are great and even when wet they provide warmth. Also they dry quickly. They don't absorb the scent of perspiration and they are easy to wash out in the field.
My next layer is either a long sleeved fleece or polypropylene shirt. This one shown has been treated with Buzz Off and is great to wear in the insect season. It's also a fishing shirt designed with lots of pockets to organize my map, compass, and my tackle. It is also fast drying and soft.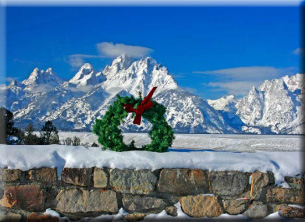 My favorite pants are made by North Face; they are both rugged and soft. They are made from a blend of polypropylene and other synthetics. They have been treated with the Buzz Off chemicals. Again they are fast drying and retain their warmth when wet. The legs zip off and convert into a pair of hiking shorts. The well made pocket loops and pockets make it easy to carry your gear. The matching shirt has the same qualities. During cold situations I will wear an inner layer and during warm conditions I will omit this inner layer. Hence they serve for a wider temperature range.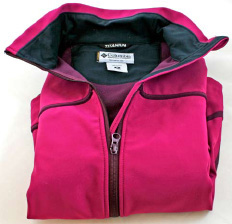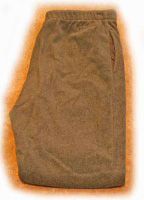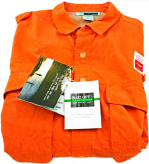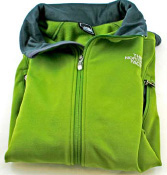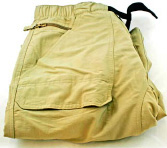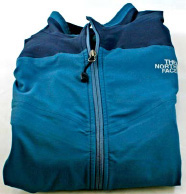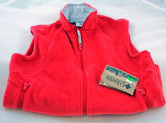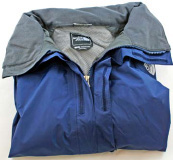 For colder wet conditions I also wear an inner layer of fleece pants. Shown is one of my favorite pairs of fleece pants made by Columbia. Fleece is a bulky lightweight fabric that's a great insulator. Micro fleece is also an option; it is a tighter weave, is thinner, and weighs somewhat less. Fleece's softness does not restrict motion. Also shown is a matching pullover sweater. It shares the same qualities as the pants. During very cold conditions I'll layer the system with the inner polypropylene underwear followed by the fleece. Over this I wear the North Face pants and the long sleeved fishing shirt. These three lightweight layers provide surprising warmth when I am actively hiking during cold conditions. When I stop hiking I'll add additional layers of fleece. The Columbia vest and a heavy North Face fleece jacket are added. These layers provide warmth because they are both made of thicker fleece. If it is dry and not windy I'll be just fine. If there's a cold wind or precipitation in the form of snow or cold rain I will wear an outer shell that is both waterproof and breathable. Shown is an ultra-light jacket that stuffs into a very small sack. If conditions are more severe I'll substitute a heavier outside shell.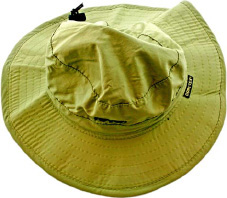 Hats are essential for sun protection. You can also see better with a visor. Choose a hat that protects the face from the sun. This one is made of Gore-Tex and also protects me somewhat from the snow and the rain. When it's cold, I have a fleece hat that has pull-down ear protection. It also has as layer of Gore-Tex that helps keep me dry.